FRIENDS TAX INFORMATION
ATTENTION!

Tax Value for Urban Growth Area Residents!

M

illions of our tax dollars are leaving our community. Sales tax, property tax, development fees, and taxes on the sale of our homes and property go to other parts of the county!

O

ur community is united in many ways. We drive the same roads, use the same lake, go to the same churches, and shop the same stores. But our tax dollars are being spent in other communities. If you want this to stop, JOIN US!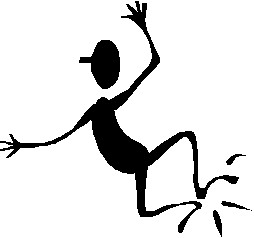 City / County Tax Cost Comparison 2000
Property taxes (Yearly) City County
Washington State Schools 595 595

LS Schools District 924 924

LS Fire & Paramedics 296 296

Snohomish County 252 581

Sno Isle Library 0 84

City of Lake Stevens 401 0
Total Property Taxes 2,468 2,480
Services (Yearly)
Water 201 201

Sewer 420 420

Garbage 190 281

Phone 807 761

Electricity 633 603

Natural Gas 316 301

Storm Water 60 74

Street Lights 0 21

Cable TV 321 321

Dog License 4 10
Total Services 2,952 2,994
Total Taxes and Services 5,420 5,474
Assumptions
Based on $170,000 assessed value of house & estimated utility use.

Estimated annual use levels on services. City charges 5% or 6% utility taxes on Phone, Electricity, and Gas. City and County both charge 5% on Cable.

Drainage District residents shown. Those outside district - $20-$30 less.

County residents opted for street light and garbage collection.

Rates obtained from Snohomish County Assessors Office, City of Lake Stevens, Drainage District, PUD, Waste Management, and previous years rates when unchanged.